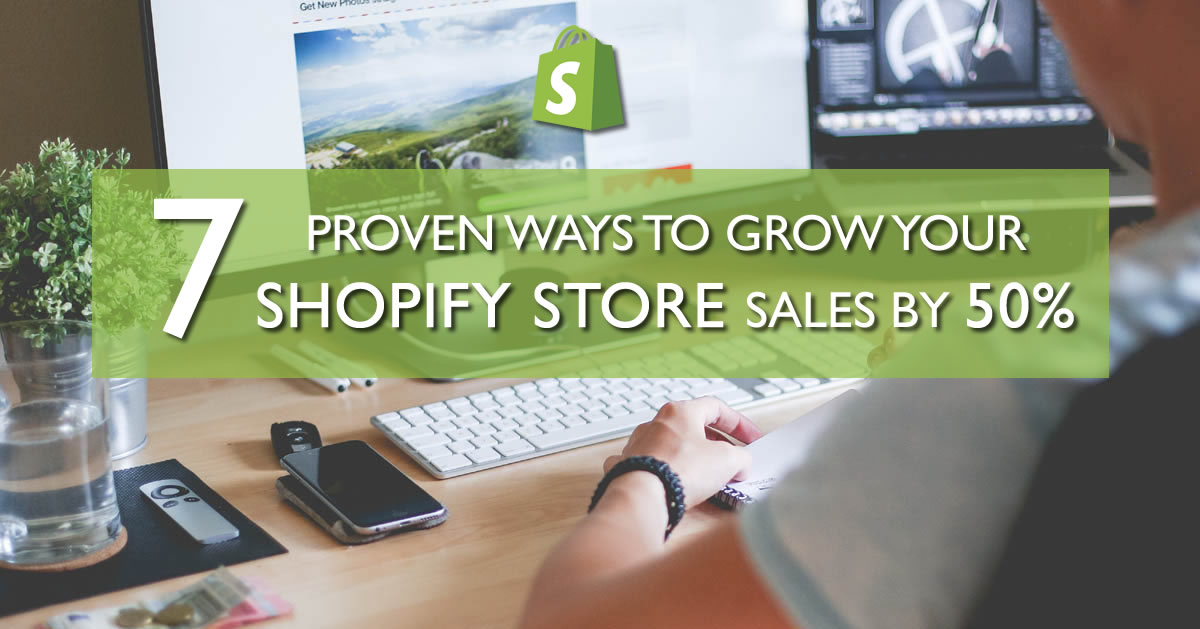 Every Shopify store owner is always looking to grow their business, but the problem is that they sometimes spend hundreds of dollars on marketing outlets which can sometimes be stressful and risky. This is because there is a lot of uncertainty on whether or not they'll make a return on their investment. There are no restrictions preventing them from reducing customer churn or acquiring new customers because it all comes down to the available resources, time and bud, get.
This guide will explore the seven proven tactics to grow your Shopify store sales by 50% or more.
1. Be On The Lookout For Affiliate Associates
One of the main reasons why affiliate associates are a perfect choice for the growth of your Shopify store sales is because they are incentivized with commissions for business growth. Although you'll have to part with a small percentage of the profit, the increase in sales makes it worth it. To ensure steady but increased growth the affiliates have an in-house Shopify SEO experts who work on driving traffic to your website.
While seeking help from affiliates who are conversant with Shopify SEO is essential, there are different aspects that can guarantee the success of your affiliate program which shouldn't be overlooked. For instance, you need to figure out whether to join or leverage a network such as commission junction or start your tracking system.
2. Take Advantage Of Free Shipping
Most customers don't like paying for shipping and this one of the areas you can easily take advantage and reap lots of benefits. In fact, shoppers are five times more likely to purchase if there is the option for free shipping. If you are a small business and can't afford to have free shipping for your clients you should consider offering such an incentive to those who sign-up for membership.
3. Up Sales And Down Sales
One of the reasons why this is a great way to grow your Shopify store is that you don't have to keep on adding products to get more sales. What most Shopify store owners don't understand is that it's easier for those who bought from you once to spend more money with you than it is to get new people to buy from you. For instance, if you are selling women shoes that are nice and comfortable, your up sale could be a pack of three instead of one. Simple things like this will increase your lifetime value which opens up more possibilities
4. Advertising
Facebook and Google AdWords have provided a perfect opportunity for increased sales in most e-commerce stores. Facebook is great if people don't know the kind of product they are after. For instance, if you are in the beauty space, you can target everyone in facebook who is interested in beauty and show them cool products that they were not familiar with. If you are using google AdWords and you realize that most people are looking for the makeup brush you can create ads on google and people looking for such a brush can see it.
5. Ramp Up The Content And SEO
One of the ways to grow your organic traffic is by ranking higher on google, and this cannot be achieved if you don't take into account the different SEO for e-commerce website tactics. For instance, blogging can help you to create backlinks to other websites in the industry, and this drives traffic to your site which in turn increase sales.
6. Leverage subscriptions
It's crucial that you offer subscription options. For instance, if you are selling makeup or lipstick people are going to run out. Therefore, if you give your customers an option where they can subscribe it's easier for them to get new make-up continually. If you are using Shopify, you can use the wichart tool to make your product a subscription instead of hiring a fancy engineer.
7. Eliminate Abandoned Carts
If you have an already established Shopify store you understand that out of sixty customers who visit your website about twenty or thirty will abandon the shopping carts and this is where most e-commerce businesses lose money. For instance, if you are selling products worth $200 to forty customers in a month, it sums up to revenue of $8,000. However, if you can reduce the abandon carts and covert at sixty percent chances are that your sales will jump to over twelve thousand dollars a month.
There are different ways to drive growth and sales to your e-commerce outlet including different SEO for Shopify store tactics. Bottom line, e-commerce retailers need to establish the customer's specific need, analyze the data, and apply the seven strategies outlined above.
---
As the owner of Exaalgia for over 10 years, Satish Singh has helped businesses achieve success through SEO, PPC and other Internet marketing efforts. He is currently Google Analytics and Google Adwords Certified, as well as a certified Woorank Expert. Satish strives to remain up to date with the latest developments in technology and helps his clients improve and maintain their search engine rankings.
RECOMMENDED POSTS
---