Pay Per Click Services - PPC
We want to help you make your PPC campaign a success. Get in touch today for more information on how our PPC management services can into your overall business goals.
Accelerate Your Sales with top Pay Per Click Services in the USA
Search Engine Optimization (SEO) is an effective marketing strategy but needs a lot of patience and time. If you don't like the long SEO route, you can jumpstart your website ranking with pay-per-click services. Although more expensive than SEO, PPC advertising delivers fast results and greatly boosts your sales.
Don't know where to start from? Get in touch with the best PPC Management Company in the USA and watch your marketing goals drive to fruition. We have been offering Pay Per Click Management Services to brands for many years and know exactly what it takes to be on the top of search results without investing in SEO.
We work with an experienced team of PPC experts in Phoenix, USA who have helped many businesses create successful PPC campaigns.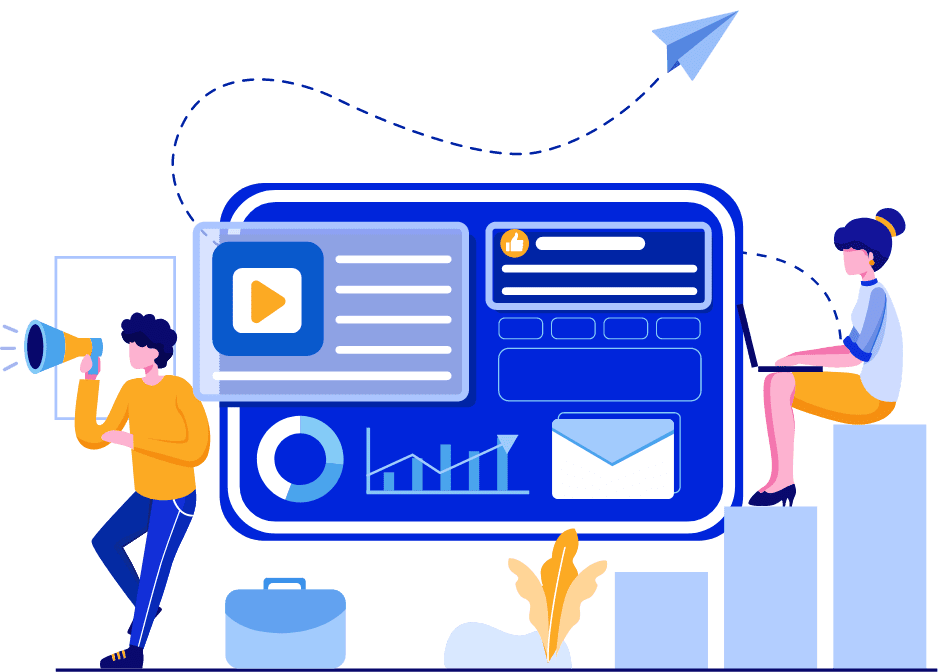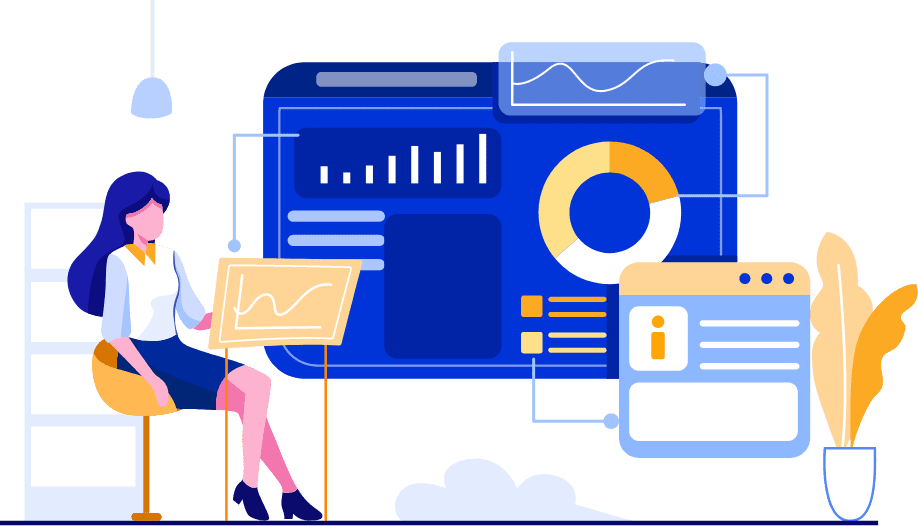 Every business desires good traffic and PPC advertising is known to be an ever-growing industry that is changing with time. When businesses use the method of PPC, they can present ads on their sites that are most visited by their users, like search engines, and social networking platforms. 
Moreover, PPC enables businesses to target particular keywords pertaining to the sector that helps to create an image of their brand and showcase themselves as a leader of their industry. Also, PPC ads are placed at the top of search engine results pages as per the amount that has been invested in. Moreover, they tend to increase the exposure of the page which can very fast enhance the traffic of the website.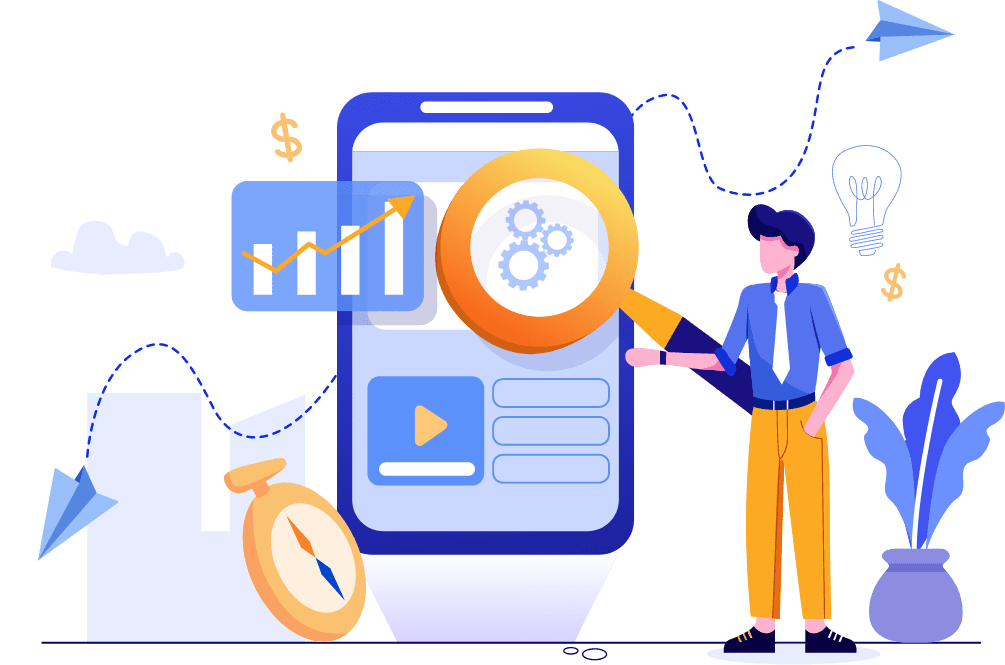 PPC for Building Your Business
To explain, the key merit of availing PPC marketing service is that different search engines like Google benefits the greatest bidders for particular ad space.  Next, they also award great-quality ads as because of those ads, they make an impact on the user.
Furthermore, paid ads pose an important and constructive impact on the business, that even include presenting the business over the map and enhancing their monetary benefits. Similarly, if businesses fail to use PPC, then they may lose a lot of necessary revenue and traffic.
Why PPC Is Important for Boosting Business?
Paid ads offers an ROI of 2:1, demonstrates its usefulness in your online advertising strategy.
Every business wants to prosper and by using the advertising method of Pay-per-click (PPC), they can achieve it. Also, it is one of the popular and efficient strategies of digital marketing. Next, PPC has helped a lot of businesses attain success and grow with less effort on the part of businessmen, and that too from the time when the internet just began to be an important part for the Americans. 
PPC turns out to be ideal for many business owners because of its ability to start a campaign in a very quick way and thereby assuring that it reaches their market in a very fast way. However, other than this, businesses can also select when they want the ads to appear that allows them to divide their market. 
Therefore, they know their target audience and then can sort the intended market.  Moreover, when businesses deal with PPC advertising, they should stay updated with the latest trends so they can do the necessary changes to their strategy in order to match with the happenings in the industry.
Why Choose Exaalgia for Your PPC Campaign?
Selecting the best PPC service provider is very important for every businessman. Our PPC management services have helped a lot of brands to increase their sales and then can relish greater returns on investment. If any business is using Google Ads, then they can avail the advantages of its Adwords management services to get higher rankings and click-through rates. 
Moreover, our PPC management professionals will provide you with monthly reports that include important highlights of your current campaign. Similarly, we have been providing Pay Per Click Management Services to different brands for several years and understand what it requires to be on the top of search results without even investing in SEO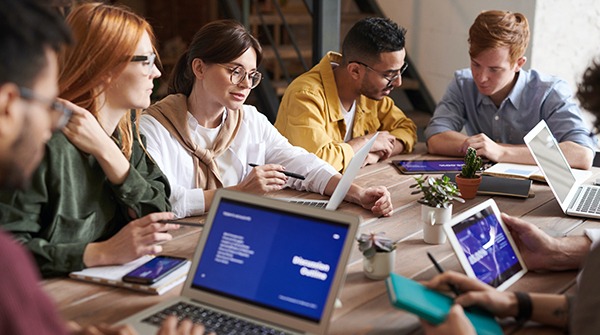 A paid online advertising of products and services, allows your business to place ads across the web. You can promote your website in search results and even on leading social media channels. PPC ads can feature text, images, and even visuals. However, being a PPC management company we focus on multiple targeting options; Device, Location, and customer interests. Compared to traditional advertising strategies, PPC operates on a different pricing model. Instead of paying for your ad, you pay when someone clicks on your ad. That is why PPC advertisers call it pay-per-click advertising.
We run search engine ads campaigns every day. We have experience and proven data on best practices regarding copy, headlines, and keywords. Our team understands A/B split testing, conversation optimization, and retargeting of ads. Our PPC services are back with high integrity and want to earn your trust through providing great work. For more details get in touch with our experts today!
PPC ads offer several advantages into the business marketplace, including:
Access useful audience targeting options
Set a custom budget that you can change at any time
Receive insightful audience and campaign data
Show in top results of online searches
Outrank competitors
The fact that paid ads offer an ROI of 2:1, demonstrates their usefulness in your online advertising strategy. If you want to grow your business online, as well as compete with your competitors, pay-per-click can help you accomplish those goals.
Any business can use the PPC advertising services of Exaalgia if they wish to do online marketing to reach a large audience at once. A few examples include Restaurants, Ecommerce Stores, Manufacturers, and Dentists, Equipment deals, Insurance companies, Service providers, and more. A few searches related to your products and services can reveal if PPC is a must-have strategy for your business.
• We will assign an experienced advertising specialist to manage your ad campaign.
• We will do thorough research to find opportunities for your business. We research thousands of keywords and measure search volume, competition, and costs associated with them.
• Our paid campaign managers will evaluate what your competitors are doing on the web. By identifying strengths and weaknesses, our team develops a smarter approach for your campaign.
• For every ad, we write headlines, copy and target the ads for specific keywords. We also do A/B testing to identify high-performing ads.
• At last, we keep an eye on your campaign daily, if results begin to decline digital marketers will detect it immediately and pause low-performing ads.