Website Design & Development Services
Awarded Best Web Design & Website Development Firm In The USA
Looking For A Web Development Company In The USA
To Create A Stunning Website Design?
Our professional team of website developers in the USA utilizes the latest cutting-edge technology in web development. This ensures your website will have no issues with speed or compatibility on any device your customer is using. Anyone can build a website, but there are many more variables our team considers to ensure the success of your brand online. Do you know how to use a "call to action" properly? Do you know how important your "above the fold" is?
Here at Exaalgia, we offer website design and development services for all types of companies and customize it to fit your unique business. From simple websites providing information about your business to more advanced websites such as e-commerce – which take payments directly from the consumer for you. Our web development team in the USA treats every business with the respect it deserves, it's your brand we're talking about here!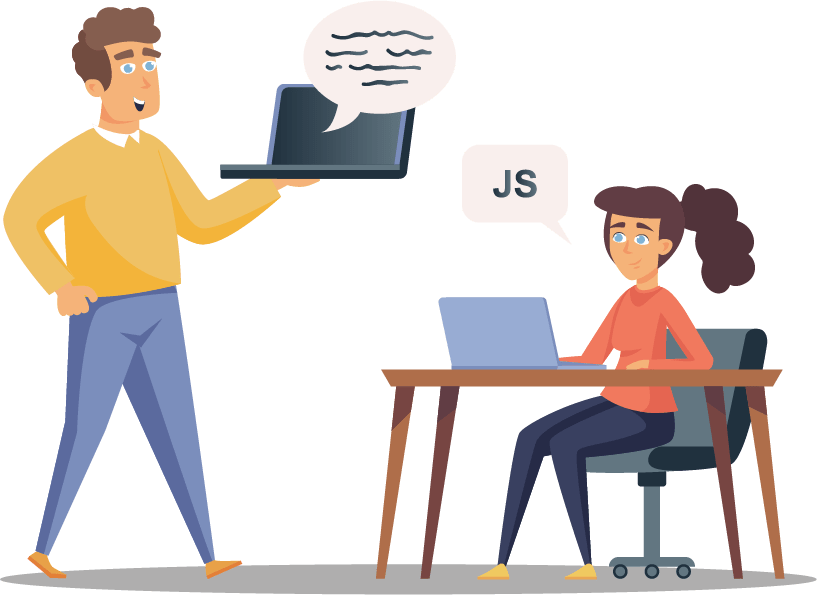 A WEB DESIGN & WEB DEVELOPMENT COMPANY IN THE USA WHO PROVIDES RESULTS!
1,500+ COMPLETED WEB DEVELOPMENT PROJECTS IN 30+ COUNTRIES AND COUNTING…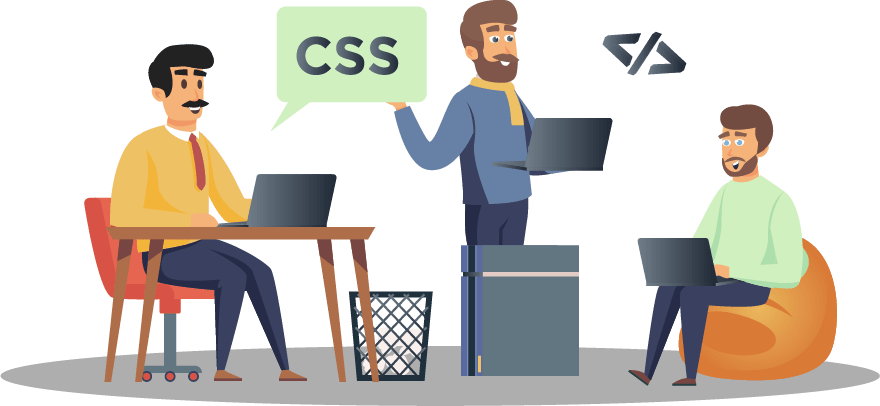 Your website is essentially your brand online – it can make or break how your consumers perceive your business. Studies have shown the average consumer makes a decision within 10 seconds of visiting your website – do you want to change it with a design that took you less time than it took to plan your meals tomorrow? We'll create a professional image that is so engaging, they can't help but want to call your business for more information!
When creating a custom website design, we need to know everything about your business. We don't start developing a single line of code until we've mocked up the perfect layout and structure that we both agree on. Once you approve the layout, that's when we roll up our sleeves and start the construction – this ensures you'll love your new website design when it's complete.
Top Rated Website Design & Development Company On: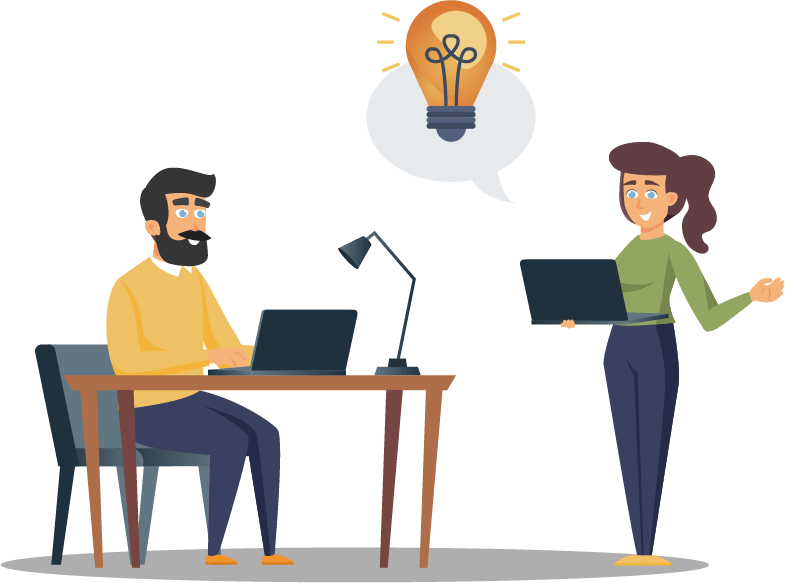 Web Design Services that Convert
We're not just another web development company in the USA. Yes, we want to build a stunning website for your brand, but we also realize it needs to ultimately convert! Our professional Website Design company in the USA focuses on the small details that will help your website actually generate calls to your business.
Do you want a Ferrari that just sits there, or do you want one that goes 0-60MPH in less than 3 seconds ?
A website is similar to reading a book for a visitor, they need direction and by default, they read searching for those cues. Could you imagine handing someone a busted map to find your awesome product or service? That's what can happen when you don't consider the overall functions of a website. Exaalgia is a well-known web development company in the USA, which ensures the customers won't even get lost while searching for their solution (your product).
You took less than 10 Seconds to decide if Exaalgia was worth your time. If you're reading this, we did pretty good, right?
Quality Web Design Improves User Experience
We make brand identity, not just websites.
For any business to flourish, the user experience of their website is very important for their product or service to succeed. With time, many businesses, small as well as large ones get overwhelmed by their users' expectations so they can provide a well-designed website UX. 
Moreover, when it is about website design, then it should be created in such a way that there should be proper navigation so the user finds it convenient to go through the website. Furthermore, the website of any company is the center of their marketing sales efforts.
Similarly, it is very important if all the necessary design elements get combined to present a valuable and rewarding user experience. To explain, each website has an end objective, where the user requirements and the website objectives meet. 
In a nutshell, an UX design should be something that makes the website a success for both users as well as for the platform. Nevertheless, an efficiently crafted user experience involves everything from directing a user to the required data or resources they need, thereby eliminating everything that comes in their way.
What Makes Exaalgia's Web Development Team Stand Out?
We focus on more than the cosmetics of a website. We aren't thoroughly complete with a web development project until it's converting and helping you build your business. Our promise to you is a partnership – our relationship is fueled by the success of your business. Simply creating a stunning website isn't enough in today's era, you'll need to have a marketing focus in mind or be prepared for failure.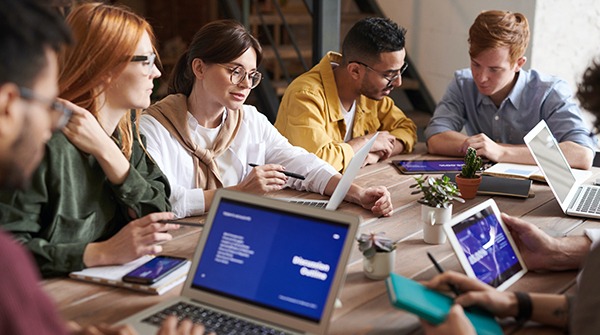 M+
Hours of
Web Expertise
+
Web Development
Projects Completed
+
Web Developers
On Staff
+
Web Designs Projects Launched
Web Development Experts In the USA Who Care About Your Success!
Customized website development with one goal – creating conversions for your business. We'll only create website designs that have a focus on SEO, because success is not just a good looking design, but also one that's seen on Google. Our SEO Team monitors your SEO Rankings and Google Analytics to ensure we are progressing to your target goals. Give us a call to find out what a top-rated web development company in the USA can do for your business!
+1-480-409-4019
Call us today, to speak with our web development expert.
Our Website Design & Development Timeline
Our Web Development Services Can Build In The Following Platforms
Awarded Best Website Design & Development Company In The USA By
Web Design & Development Services FAQs
Responsive website design is the result-oriented approach used by thousands of businesses that suggests that website design and development should respond to the user's behavior and environment based on devices, screen, platform, and orientation. In simple terms, responsive web designs are ideally preferred by clients to let it open all devices.
As the user switches from their iPad to laptop, the product or services website should automatically switch to accommodate for resolution, image size, and scripting abilities. According to research, smartphones now drive over 52% of web traffic and account for nearly 2 out of every 3 minutes spent online.
A Mobile-Friendly Website is one that displays correctly on hand-held devices such as smartphones, iPhones, iPads, and tablets. It also has these features:
1. Loads fast – bloated sites cost more money to access
2. Easy to read – mobile phone screens are 1/5th the size of desktop computers
3. Easy to navigate – menus have limited space on mobile devices
4. Minimal scrolling - not just vertically but also horizontally
5. Avoids using Flash – because Apple products do not support Flash
An SEO friendly website is easy to navigate, simple to use and designed in such a way that it appeals to both human users and search engines. A good looking website is not enough for your business. A website is not much use until it can be found by online users. It takes a combination of factors for a website to be easily located online.
Absolutely not! WordPress.com was started as a blogging platform but now it has become a full CMS that is used around the world for creating both blogs and business websites. Over 25 million people have chosen WordPress to power their website or blog in a beautiful or customized way. You can learn more about WordPress development on our page.
The timeframe of website development and design projects is often dictated by the client. If you have a deadline in mind our web developers make an effort to meet it for you. The most common delay in the development and completion of a new website is waiting for the content and images to be sent to us by the client. For most web projects, we try to work within the 3-4 week time frame.
No, we discuss first with you your website requirements and then price accordingly and once you confirmed to work with us, our web developers and web designers work hard so that the outlined pricing package is strictly adhered to.
Web design is very much an evolutionary process and often website owners change the scope of a project once undergoing. If the need to alter the price quote arises, our managers communicate this to you before any extra work is done. If changes or additions are requested by the client extra costs will be agreed to.
Of course! We have WordPress developers, Shopify Experts, and Magento Experts who love helping clients with plugin installation, theme configurations, customizations, and plugin support. Whether you bought one of our premium WordPress themes or a Shopify theme, we will help you in every step.
We fully support any website we design and are always available to encounter any problem, technical issue, or require any enhancements. We offer website maintenance, web hosting, SEO, domain purchasing, graphic design, and digital marketing. We have you covered.
Absolutely, having a mobile-friendly website nowadays is more important than ever for business owners! We ensure your website looks great on a variety of devices. Google prioritizes mobile-friendly websites on top over those that are not in mobile search results.
Mobile-friendly websites build credibility with your customers, clients, and influencers in your industry. With a mobile-friendly site, anyone who tries to visit your site on a mobile phone will have a proper experience, and that will encourage users to see you as a credible resource for information, products, and services.
We fully support any website we design and are always available to encounter any problem, technical issue, or require any enhancements. We offer website maintenance, web hosting, SEO, domain purchasing, graphic design, and online marketing. We have you covered.