Responsive Website Design
Get a fast-loading website for every screen size.
Why You Need a Responsive Website Design?
With new technologies on the way, businesses need to update themselves with the latest ongoing trends. Moreover, they face a lot of competitive compulsion and are obligated to make use of every single opportunity available. However, here's when responsiveness is a key factor for a good web design thereby solving many issues related to the website. 
Website responsiveness refers to different features of a website such as mobile-friendliness, an enhanced appearance of the website on large as well as small screens, along increased visitor time over the website. Thus, when businesses have a responsive website, it works to substitute the need to style various websites devoted to different devices. However, responsive sites present an accordant experience to all types of viewers.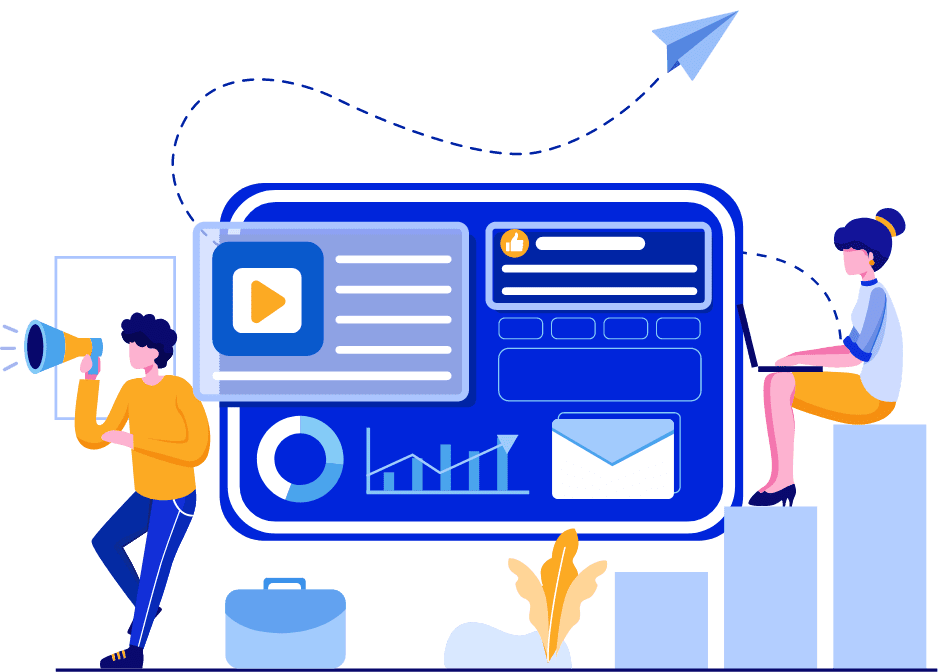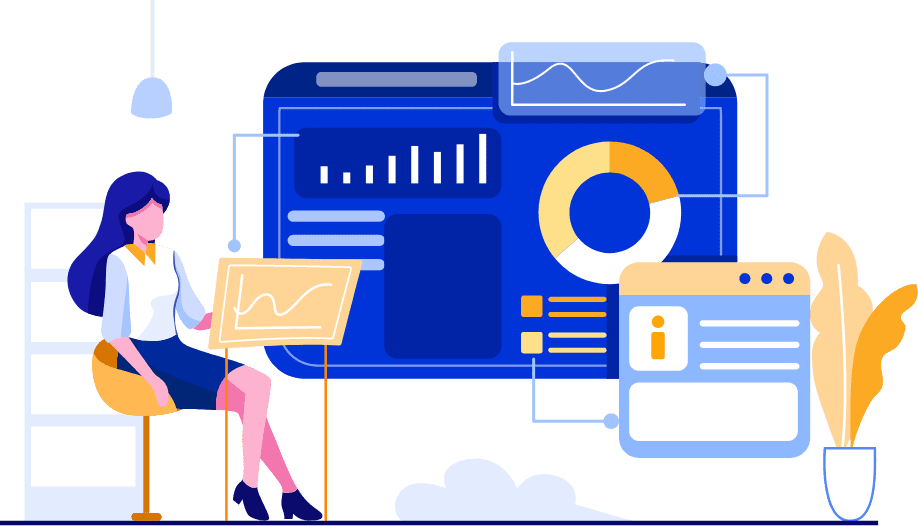 Visitors Share from Mobile & Tablets Are Increasing
The increased use of mobile devices is just the starting of a movement to web usage that's more convenient. Moreover, it's important to assure that the website can be seen from anywhere by their users on any device, or wearables like smartwatches that have turned out to be more popular.
Moreover, a responsive site relates to no zooming and pinching, without even the use of side-scrolling, to observe a complete site that does not even adjust on the mobile screen. Moreover, when the user experience becomes enhanced, it decreases bounce rates, increases website conversions, and refines brand perception.
However, having a mobile responsive website is not only cost-effective but Google, as well as website visitors, both would be rewarding them. And as responsive web design is mobile-friendly, it works to increase visualness on search engines, which also means increased visitors to the website.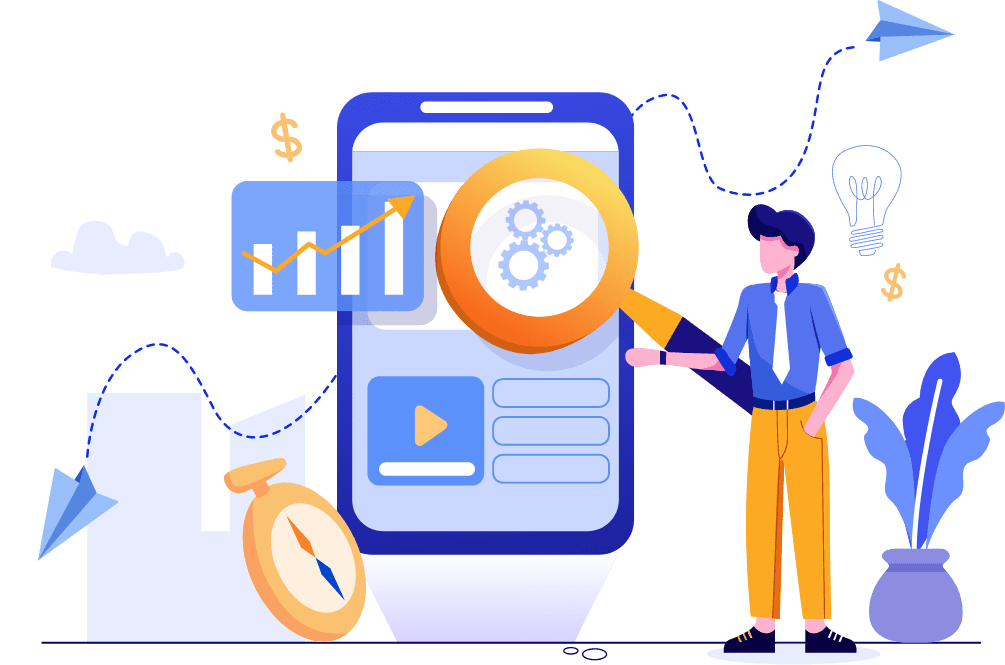 Benefits of Responsive Website Design Services
The key benefit of having a responsive layout is that they guarantee the user the best experience of the website irrespective of the type of device they are using. To add, website responsiveness is also one of the best ways to process the content over the website, assuring that people who are using a mobile device are just looking for important details.
In the present day, a lot of people use the internet through their mobile phones in comparison to laptops and desktops. Thus, the website of any business needs to have a good appearance and should even function perfectly on smartphones and tablets just as it is on the screens.
What Our Responsive Website Developers In The USA Can Do
Premium Development: An emphasis on cutting-edge design and modern usability standards.
One Website For All Devices: Your responsive website will change its layout according to the device screen size.
Custom Responsive Website: We will provide an eye-catching custom responsive website according to your requirement without any compromise with the quality.
Exaalgia LLC is known to design responsive websites so as to make sure that your organization or company or site seems perfect on different screen resolutions. Moreover, our complete-service group of web development experts will not only create your site flawless for laptops and desktops but will also present a custom genre for mobile tablets and devices.
However, when the website design is responsive, it can assist with SEO as various search engines give priority to websites that are mobile-friendly. Also, our responsive web design professionals can advance your website for each and every device.
We Are A Team Of Responsive Web Design Experts
At Exaalgia LLC, we are experts in responsive website design. We will provide you with a custom website design that meets your needs and remains in line with your brand.
No matter what platform you choose to work with, our website design & development team in Phoenix can help make it responsive. For more information, contact our responsive website design experts today.