Social Media Marketing - SMM Services
Promote Your Brand & Reach Larger Audiences via Social Media Channels
Social Media Marketing Company Phoenix
Today, almost 3 in every 4 people use social networks. When you think of social media, you might automatically think of Facebook, and Twitter. However, there is a plethora of social networks out there used by a wide variety of people. Reaching your audience via social media can be crucial to your business. Finding out which social networks your audience is using is key.
When using social media, you want to understand the best ways to reach out to a potential customer or client. Is your target audience using Facebook or are they more active on Twitter? Should you be reaching out via LinkedIn? Maybe you should post your products on Pinterest. There are many decisions to make when it comes to social media services, and that's where we come in.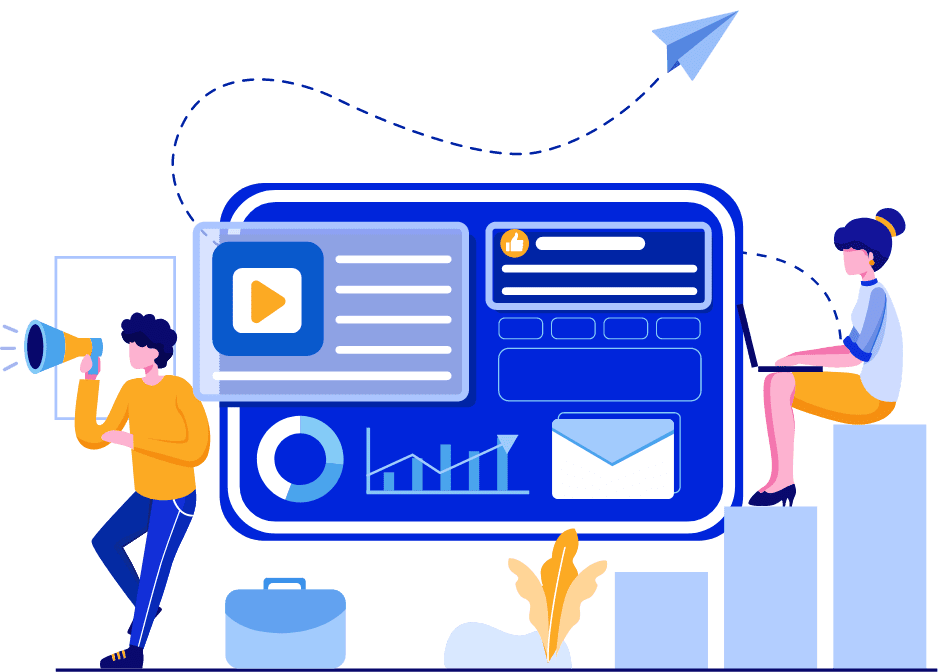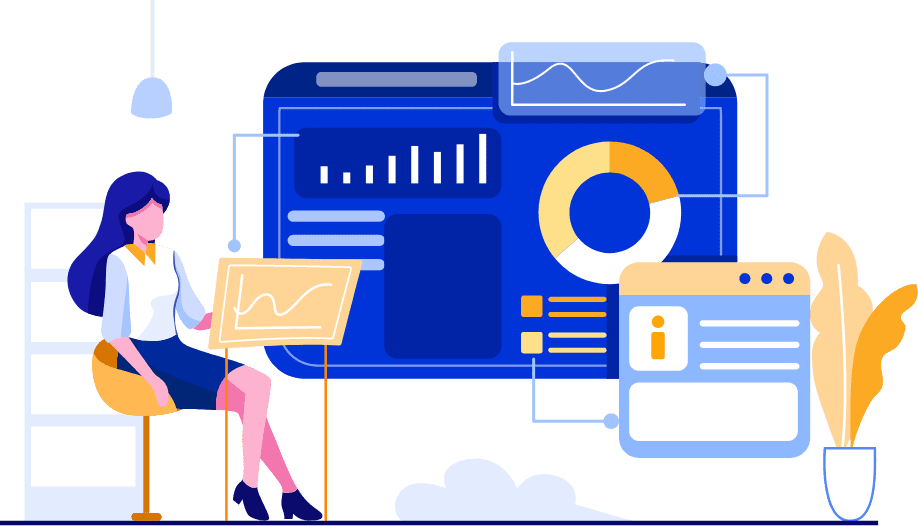 At Exaalgia, our social media service in the USA is designed to help you determine which social network is best for your business and our experts will help you stay in control of your brand message across social media networks. We will customize a social media plan that will best fit your company and help you meet your goals. Our USA SMM experts are here to help, so contact us today.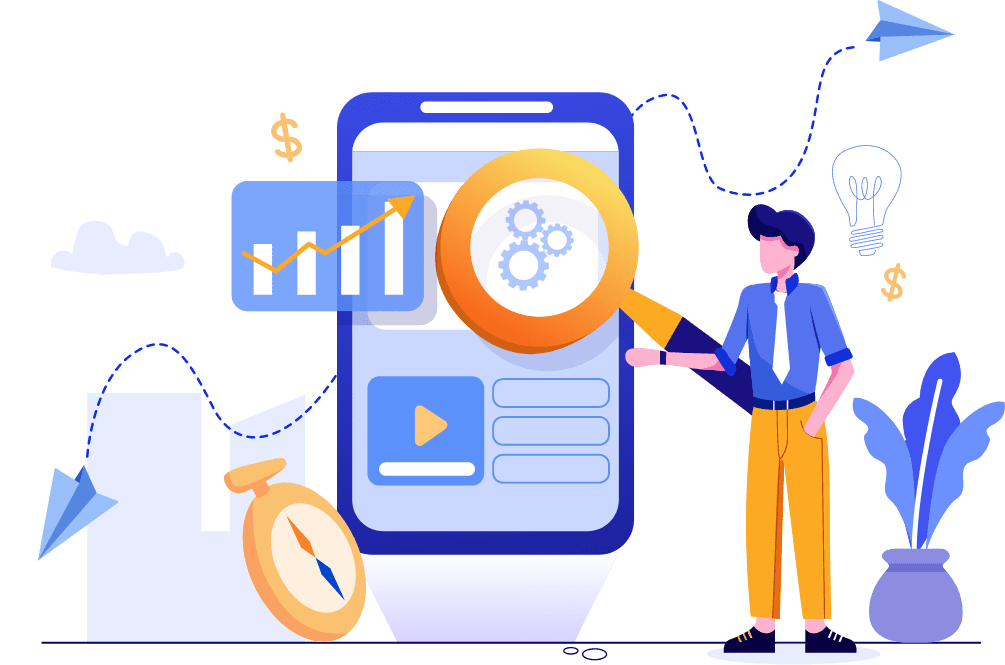 Social Media Marketing for Brand Awareness
In the current scenario, we stay in a world full of social media marketing and it's a known fact that businesses need a good social media presence to flourish. Nonetheless, social media has been proven to be a fundamental factor in building brand awareness of the business irrespective of the fact that they have numerous referrals, or just by possessing good content.
Moreover, social media tends to be a strong marketing tool for various brands. Still, many marketers admit that the greatest provocation they face is making a strategy that reinforces and matches their company's objectives.
Importance of Social Media Marketing
The Primary Goal Is to Educate Your Client and Connect with Them.
With changing times, social media has been playing a very important role. It is one such platform that enables its users to make connections and increase engagement with the help of shared content. Moreover, at first, these websites were created for the purpose of social networking, but after then, social media turned out to be a very popular platform for people interested in marketing. 
Many times, businesses make use of social media to equate with their potential or current customers, present their products and services, and enhance their brand awareness. Nevertheless, to sustain in a competitive market, businesses need to be stay acquainted with the latest trends pertaining to their industry.
Similarly, when businesses make constant connections with their customers, they can very easily convey the message of their brand and grab the attention of their potential clients. Also, with the presence of social media marketing, companies can target more real-time audiences and maintain their stand in the industry. 
In a nutshell, by using the perfect social media marketing strategy businesses can attain greater traffic, enhanced SEO, brand loyalty, and more to add on.
Why Choose Exaalgia As Your Social Media Marketing Consultant?
We have achieved a great rank as one of the leading social media marketing consultants in the USA. We here at Exaalgia have great knowledge about how we can create a marketing plan of action that completely satisfies the needs of the business. Moreover, we work in coordination with our clients to assure that their brand gets the targetted reach and audience. 
Additionally, we have a team of ardent and trustworthy SMM professionals who have great skills in areas like Facebook management services and Instagram social media marketing. Consequently, our team always stays connected with their client and strives to take their brand to further heights thereby creating social media marketing drives that are particularly designed for their business.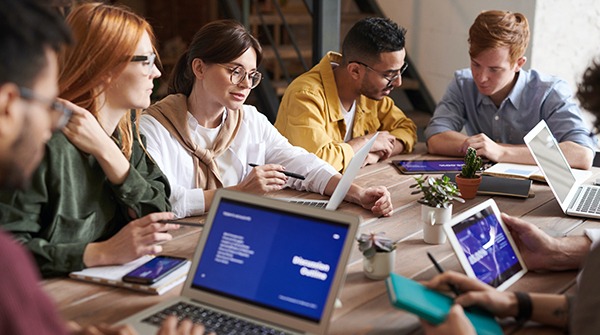 Know How We Made It Into The Leading Social Media Marketing Agency in the USA!
Exaalgia Is Among The Top SMM Companies In The USA & Ranks On Google For :
Social Media Marketing (SMM) FAQs
Let's face it: the world's gone social. In fact, 30% of all time spent online is allocated to social media. If you want to get in front of people, social media marketing is the way to do it. Whether you're interested in brand awareness, sponsored content or a combination of both, we are here to help! Our social media services process includes a strategy to develop ent, advertising management, community management, effective content creation, measurement & reporting.
Not a problem! Our social media managers will create, design, and optimize all of your accounts for massive online awareness among customers and lead generation as soon as your campaign starts. Our team will set up your account on the platforms (Facebook, Twitter, Instagram, LinkedIn, Pinterest, etc) you wish to promote your product and services to a targeted audience.
There are a ton of immediate benefits you can see when using Exaalgia social media marketing services that include:
Greater brand awareness
Strong brand loyalty
Increased word of mouth
You can also expect a noticeable increase in lead generation and follower growth in the first 30 days from our social media solutions.
Social media is transforming the way brands market themselves online earlier. Actually, it's safe to say that social media channels like Facebook, Twitter, and LinkedIn have already changed things in a big way. In addition to the scheduling tools like Hootsuite and Tweet deck, our social media managers use Google Docs to collaboratively write and edit social posts content. We also use Coral, Adobe Spark, and Adobe Photoshop to design edit and size images related to your products and services.
A post is content we share on your social media page for your followers to see organically. An ad is a paid post to target people outside of your followers based on demographics and interests. Because most social media algorithms limit the number of followers who see your products/services content organically, we recommend promoting relevant posts that guarantee more people will see it. Another great indicator of a post that should be promoted is one that performs well organically on social media channels. If it's doing well on its own, investing money behind it will increase its reach.