WordPress Website Design and Development
Develop a Worpress Website That Speaks for Your Brand
We are USA's Top-Notch WordPress Development Company
Are you looking for the best WordPress development company in the USA? Exaalgia is here to make your business a success using the most popular website CMS platforms. We work with a team of passionate WordPress developers who understand exactly what it takes to create a custom website that resonates with your business goals.
Do you want a professional business website or just a blog? Talk to us. We are the most credible and highly professional WordPress Developers in the USA. Our experience and passion allow us to mold your vision into a beautiful WordPress website by carefully selecting the right features and plugins.
If you are looking to hire a WordPress developer in the USA, don't look further than Exaalgia. We love WordPress just as much as you do and we are ready to deliver high-quality websites for your business.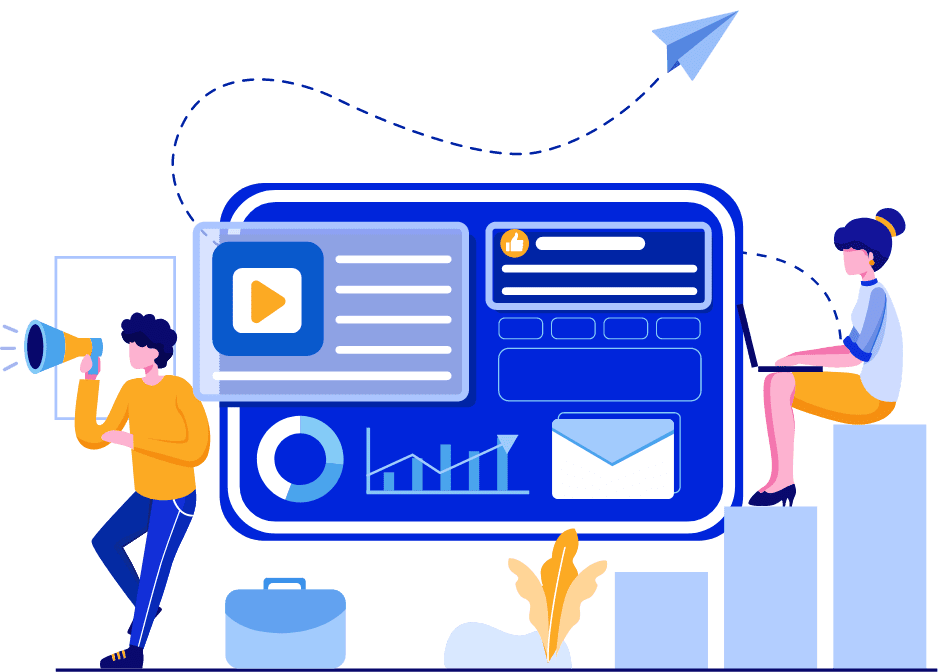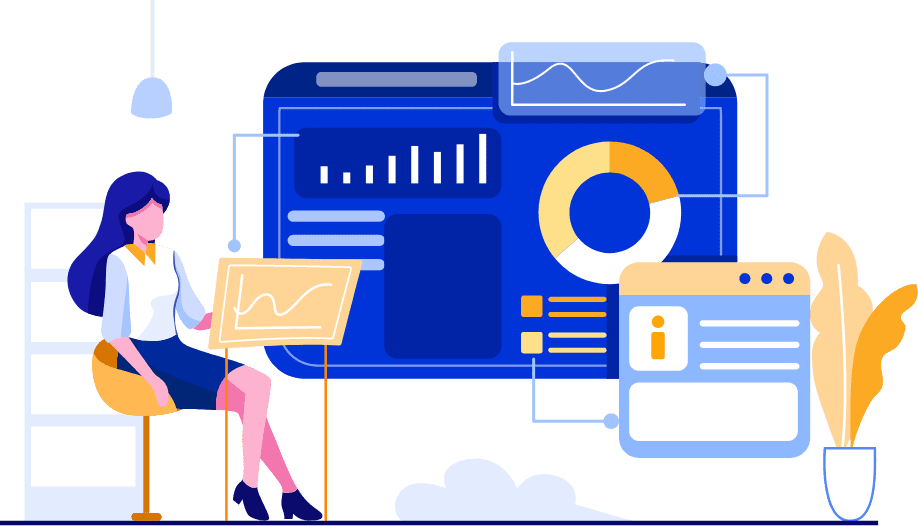 At first, WordPress began as a blogging system, but since then it has evolved to be used as a complete content management system and more through a lot of widgets, plugins, and themes. Also, as a leading WordPress web development company, we term SEO as a key part of every WordPress web design project we work for. Moreover, our modern SEO methods work to increase the search rankings of your website. 
However, we offer you reformed website navigation, well-defined messaging for greater conversions, and advanced source code for speedy load times. Our experts of WordPress work to make your business site perform at its best, attain more traffic thereby generating more leads. Also, when businesses work with a WordPress website design agency, it enables them to earn the advantages of an optimized site that has faster loading and at a given budget.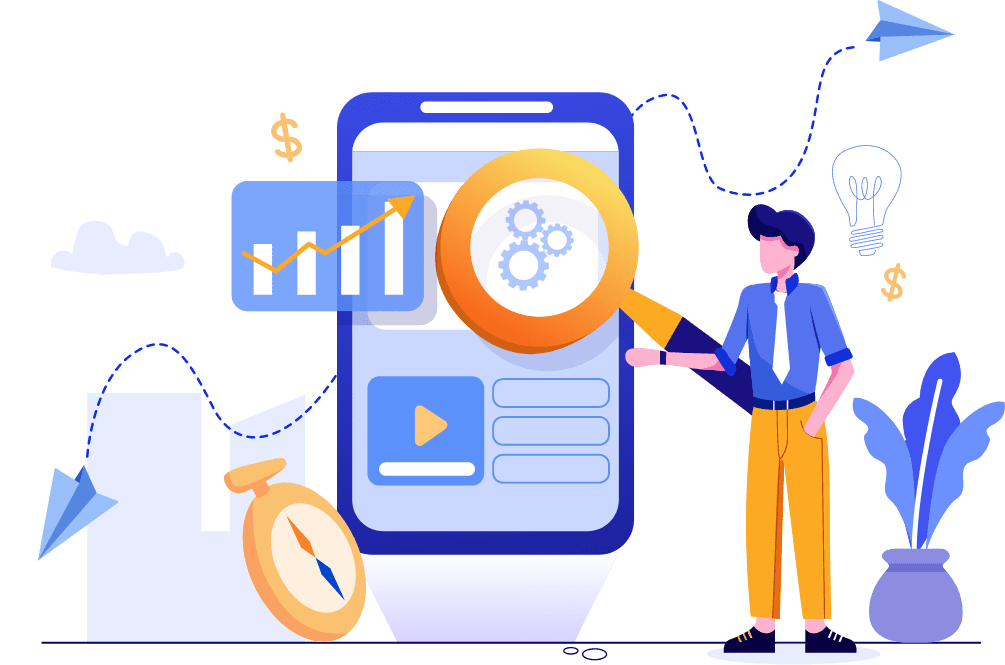 Get Customized, Dynamic, and Responsive WordPress Website for Your Next Project
The reason why we rank well is that all of our custom website design and development projects tend to follow an organized hierarchy that enables us to accomplish your project on a given time and given budget. Moreover, each project is headed by a dedicated and full-time project manager, who will work in collaboration with the project team that consists of a graphic designer, SEO expert, a front and backend coding team, and a content manager.
Let Our WordPress Developers Help You Grow Your Business
Improve Site Visibilty, ROI and Conversion with Us.
At Exaalgia, we are as passionate about your business as much as you are. That is why our relationship with you matters more than anything else. Our WordPress developers are here to drive your web presence to a whole new level.
Contact us today and together we can help skyrocket your conversion rates and greatly boost your sales using a custom-designed WordPress website.
Our WordPress Development Services
WordPress Developers in Phoenix
WordPress Website Development
WordPress Customization
WordPress Search Engine Optimization
Responsive Website Development
PSD to WordPress Development
WordPress Development USA
WordPress Developers USA
Lastly, our WordPress website design services not only get finished as your website starts functioning. Moreover,  we work to keep your site properly maintained, modernize it, make it secure, speedy with hassle-free navigation. However, WordPress tends to flourish as it provides a lot of SEO plugins that can be taken into use to enhance the ranking of your website on search engines like Google. Well, our custom WordPress web development works to bring optimum results to your company.
How Our WordPress Developers Can Help
At Exaalgia, we are focused on relationships, not just the project. We want to help ensure your success with a professional web presence.
Our web development team is ready to get started on your WordPress website and help you improve conversions and boost sales.
Contact Exaalgia LLC today for more information on our WordPress development.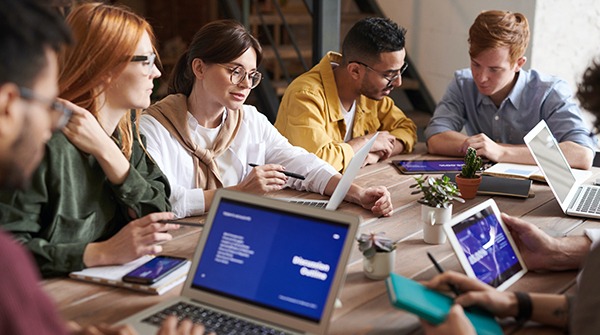 WordPress is a free and open-source content management system (CMS) based on PHP and MySQL. It is used as a blog, an engine behind many websites. WordPress will not work like traditional CMS but require web developers to create a theme for it. It was originally designed for self-hosted blogs but now the use has increased with the passage of time for other purposes including portfolio sites, business sites, organization or non-profit sites, etc.
Why WordPress should be used for a website?
WordPress is used mainly for its flexibility, ease of use, and flexibility. Traditional CMS required the web developer to learn a lot of coding language to write that site on their own but WordPress came up with a way to do things much simpler. It works as a dynamic theme for any web developer who understands coding as it provides templates for blog posts, pages, and other basic page components.
WordPress is not just limited to the content management system. It can also be used as a blog platform for website owners and bloggers. Traffic to WordPress blogs is growing rapidly and it is possible that many blogging sites will go out of business in upcoming years because of an increasing number of blogs using WordPress.
If you're looking to build a website and need developers to do it for you, then you should consider a WordPress development team.
We work with clients from all over the world, building websites of all shapes and sizes, from marketing sites to eCommerce stores.
Why us?
1. We are experts at WordPress and the recommended WordPress CMS.
2. We build websites for clients for all budgets, from anything between $1,000 and $5000.
3. We aim to make every client's website work smoothly, mobile-ready and SEO-friendly.
4. We offer a range of advanced CMS solutions such as sales systems, membership management, and content management systems (CMS).
5. We will design a WordPress site that matches your needs and then we will develop it for you.
6. We offer free security and maintenance.
7. We are available for contact 24 hours a day, 7 days a week.
8. We follow the latest web design trends in order to produce high-quality websites with maximum effect.
9. We create personal relationships with all our clients.
WordPress websites cost anywhere from a few hundred to several thousand dollars. The price you pay will depend on the complexity of the website, the time you need it in order to launch, your company's budget, and so on.
WordPress website design agencies are often recommended when you need to step up your game, whether that be in visuals or functionality. This is mainly because they can create the site that your business needs without the hassle of having to learn how to code. That being said, you should know what some of these essential questions should be before deciding on who you'll use for your WordPress website design.
What is their experience level?
This can vary from website designer to web development team. Having said that, you should always try to ask for some sort of portfolio. They don't need to be super detailed, but they will give you a better understanding of what they're capable of. If it looks like a small child made it, then it's probably in your best interest to move on.
Are they familiar with the latest trends?
This is mainly so that they can update the design as needed when necessary. You don't want to use an outdated design that's not going to get people's attention.
Are they willing to work with you?
Most of the time, they should. If they're not, then there's a chance that they're just working on your site and that's it. If this is the case, then you might want to think about parting ways.
Finding the exact solution for your business is our way of thinking and we're going to find out as much as possible about you in order to offer you a solution that suits your needs. We design the site's structure, write code and scripts, develop a content management system that is compatible with your needs and create images to help illustrate ideas.