Being an honest writer, I must say that Lead Generation is a challenging task for businesses regardless of the industry type or niche they are in. SEO, when done correctly through pro SEO agency USA and focused on regularly, will produce consistent lead generation through popular search engines like Google, Yahoo, and Bing.
Today, I am sharing a list of top lead generation tools that are available in the digital space. Some tools such as Facebook Ads, Google Ads are used on a daily basis for specific targeting. Let's move on to the main objective of writing this blog post.
1.Google Ads
These days, most digital marketers are aware of or already using Google Ads (Formerly known as Google AdWords) to target their audience with online search or display ads. It is a great source for collecting leads if used cleverly. This is often due to the fact that Google is a lot stricter in terms of the landing pages it approves but doesn't oppose marketers in collecting business leads, the platform still has enough capacity to send affordable leads your way.
To use Google Ads as a marketing tool, firstly you should be clear with your marketing Goal whether it be Brand awareness or Website Traffic or Sales or Lead generation or App promotion. As we're here to talk about Goggle Ads for lead generation, understand your business niche very clearly. According to your business type, you can choose the type of Ads that is most suitable for your business. Google Ads offer different types of Ads like – Search Ads, Display Ads, Video Ads, Gmail Ads, Call Ads, and Shopping Ads. You can choose one or more types of Ads as per your requirement and budget. The advantage of using Google Ads for lead generation is that you have well-organized data to draw a conclusion from it – you know how much you have spent on a single click or on a single lead. Not only it fits for Customer Acquisition, but it also provides an easy way for Customer Retention too, you always have a chance to reconnect with your customers through re-marketing.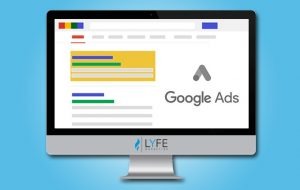 Get Exaalgia's Pay Per Click Services in the USA to help your business stand out from the other competitors.
2. LinkedIn Ads
LinkedIn is a good platform to create brand awareness and promote your services among industry professionals. Since it is the world's leading professional marketing platform; you can directly reach senior executives, CEOs, with detailed targeting. LinkedIn Ads allow you to showcase your brand to the decision-makers and help the advertisement to convert them into quality leads.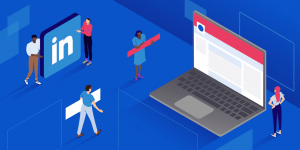 3. Facebook Ads
According to Statista.com, Facebook is the biggest social network worldwide with 2.45 billion monthly active users as of the third quarter of 2019. And according to SproutSocial 74% visit Facebook daily. Also on an average, a user spends 35-40 minutes per day on Fb. So isn't this data enough to amaze you and make up your mind for Facebook ads?
Facebook Business has made the process of a lead generation really easy. With the quality lead generation objective in mind, you can ask audiences and prospects for their information and they can provide it without ever having to leave Facebook. Running ads on Facebook makes it easy to find the right people at the right place, at the right time, capture their attention and get results.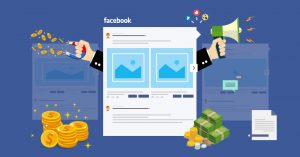 4. Quora
Quora is the most popular Question and Answer platform for professionals and individuals. It's similar to Yahoo answers but the responses on Quora are generally high-quality, provide more insight and useful. Using Quora, you can search for questions from your target customers or find questions related to your targeted keywords and provide helpful answers with the links. This will create awareness for your company/brand, product or service. The best thing about using Quora is it's a free platform & easy to use.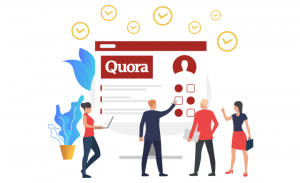 5. MailChimp
MailChimp is an online email marketing tool that features and integrations allow you to send promotional emails, automated messages and targeted campaigns to subscribers. One of the best things in MailChimp is it's intuitive, easy to use drag-and-drop email template. This tool can be used for free to store up to 2,000 email ids and send out 12,000 emails per month.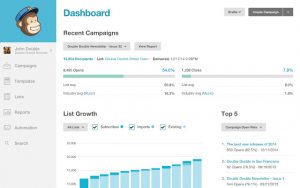 6. LeadFeeder
Leadfeeder is a cloud-based tool that tells you which companies visit your website, even if they never fill out a form or contact you. Through Google Analytics and Leadfeeder, you can know who visited your site in the last 30 days. It also finds contact information of employees working in the company. This tool also allows you to follow up with visitors who never inquire about your product/services or time your outreach to prospects in your sales funnel. Take the help of the best digital marketing company in the USA to improve your conversions.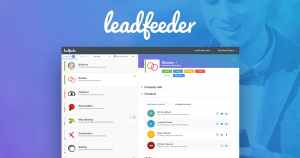 Wrapping Up!
There are a lot of different ways to nurture leads for a company. Every above online tool differs in the way they generate leads for your business, hence every tool has a different set of features that will achieve your specific goals. Are you still confused about which tool to use? Contact Us, we will help you get the best of both the worlds.
Thank You
---
As the owner of Exaalgia for over 10 years, Satish Singh has helped businesses achieve success through SEO, PPC and other Internet marketing efforts. He is currently Google Analytics and Google Adwords Certified, as well as a certified Woorank Expert. Satish strives to remain up to date with the latest developments in technology and helps his clients improve and maintain their search engine rankings.
RECOMMENDED POSTS
---