Nowadays, Social Media Marketing is an important component of a business online marketing plan. Any product or service that needs to be promoted among customers you can leverage Social Media Advertising. Social media platforms like Facebook, Twitter, LinkedIn, and Instagram can dynamically increase exposure and interest in your company or brand. Google and Bing are now started to integrate updates, Tweets, profiles, and comments into their results pages, recognizing the importance of social interaction.
There are lots of other marketing methods to improve your business but need to take out results from all that is shows success. No matters that you are running a small business or having a popular brand in the country, the main viewpoint is the impact of Social Media on your business.
However, due to the extreme competition on the Internet, business owners have taken different lengths in order to reach out and get customers. Developing social media solutions for your brand begins with our social media agency obtaining a deep understanding of where your brand has been, where it presently sits in the market and most importantly what direction you want to take the brand in the future.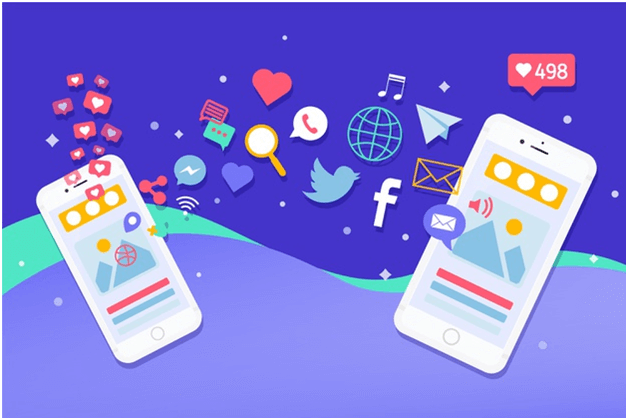 Can Social Media Companies help in your Business???
Social Media Company acts as a mediator between the business and its clients. When you are looking to take your business into a new level these marketing agencies are helping to achieve the desired goal. These agencies are basically helping in promoting your company or business through various social channels like – YouTube, Facebook, and LinkedIn.
Social media agencies try to found your target audience and on basis of that promoting business services and products. They are supposed to help you in redefining your means of communication with your target audience and therefore getting the new customers on a daily basis.
There are many services that Social Media Agencies in USA offer to take your business into the next level…Some common Social Media Services that we provide you are-
Social media management – We offer full-service social media management to our clients. Transform your social media presence with high-quality content, daily promotional posts, quizzes and increasing likes and followers.
Social media advertising – Our social media marketing services are proven to accelerate growth to small, medium and big business growth. By advertising through leading social media channels, 100% of our clients have seen results at lower costs than before.
Google Ads & PPC management – Get immediately paid traffic to your website from search engines like Google, Facebook, Instagram with our PPC Management Services. Through this paid advertising, you will get more qualified users to your website and other pages.
Content creation – You will work hard to get a potential customer's attention. So, when they finally get to consume your content then you won't it be the right message that will resonate. Our Social Media Management Company is here to help you with all your content writing needs.
Insights & ROI – Social media platforms are awash in data. Exaalgia team works with brands to figure out what goals matter and then provide full reporting. Even better, we uncover insights and measure the ROI of our social media advertising efforts.
Through different methods of social media marketing, you are able to effectively get your customer's trust and keep them actively involved on your page. As an award-winning Digital Marketing Company in USA, we maintain full transparency so you can see first-hand how our team efforts are increasing your online revenue.
---
As the owner of Exaalgia for over 10 years, Satish Singh has helped businesses achieve success through SEO, PPC and other Internet marketing efforts. He is currently Google Analytics and Google Adwords Certified, as well as a certified Woorank Expert. Satish strives to remain up to date with the latest developments in technology and helps his clients improve and maintain their search engine rankings.
RECOMMENDED POSTS
---